Broadband Forum Gfast Certified Interoperable Products
For more about the BBF Certification Programs and how to get certified click here.
Companies Offering Gfast Certified Products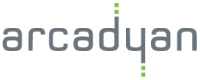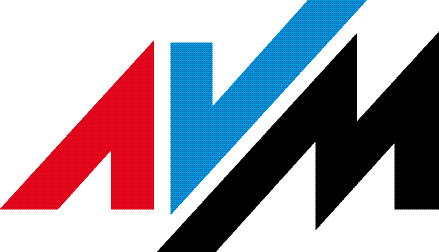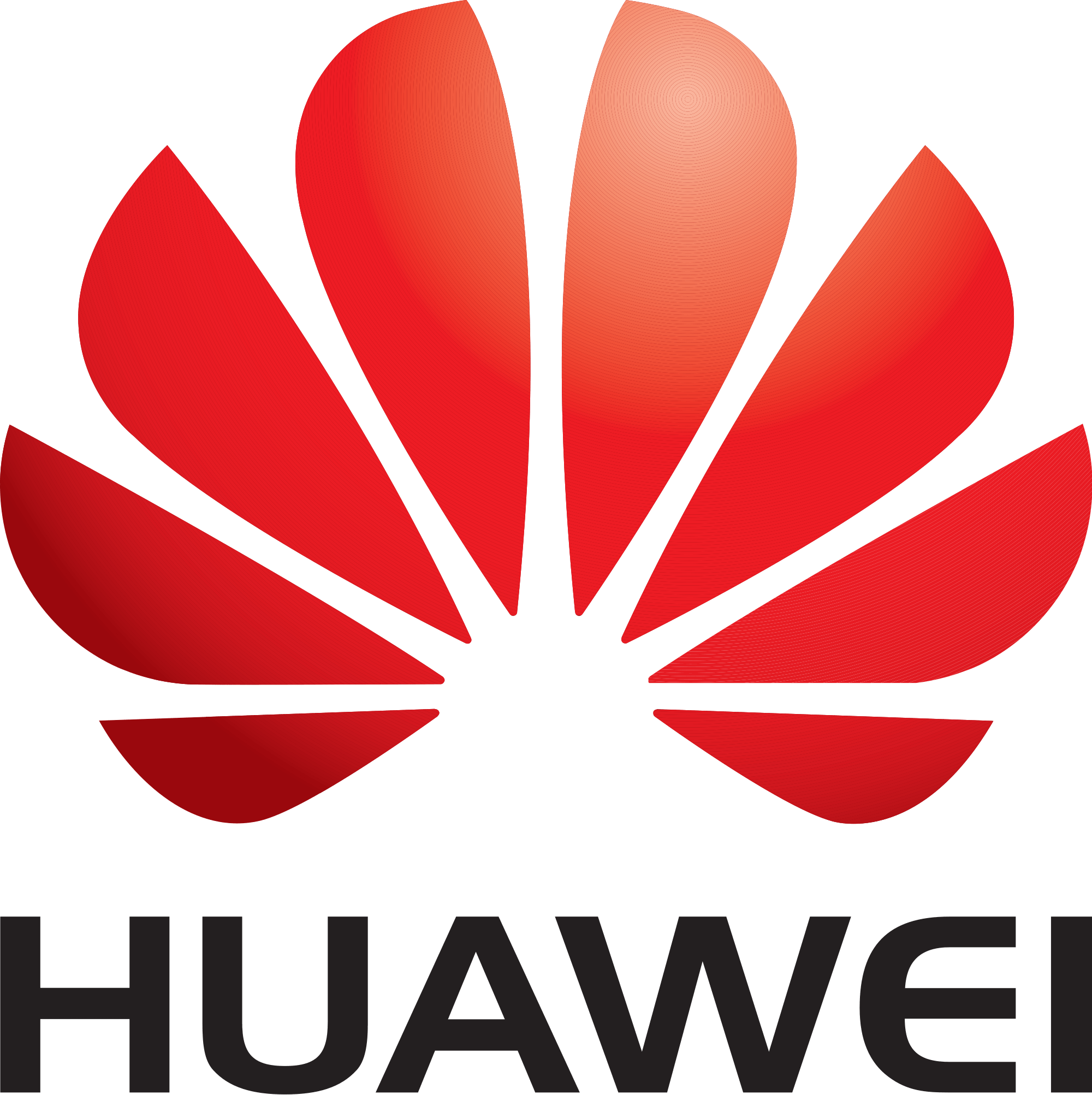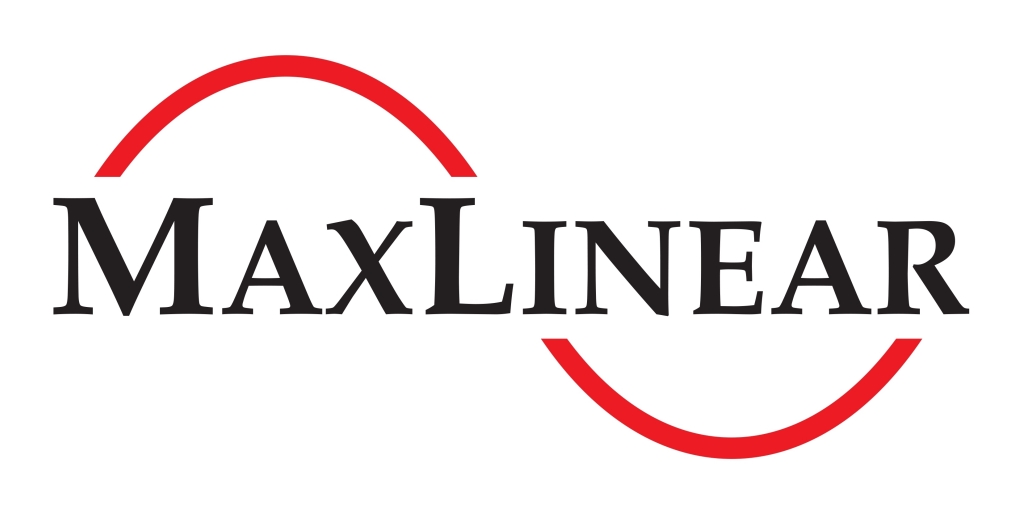 The first seven Gfast Certified Interoperable products and companies were announced and listed June 13th 2017 with frequent additions and now stand around six times that number. To have your Gfast DPU and/or CPE products tested and added to this growing list, please contact the official testing laboratory: University of New Hampshire InterOperability Laboratory.

Gfast Certification Guidelines (OD-362) are available on the BBF members site. Click here. (sign up and login required).

Please find the list of certified products below.
| Certification ID | DPU Manufacturer | DPU Model | CPE Manufacturer | CPE Model | Test Plan Version | Link to Content | ID | CPE Chipset | CPE Chipset Firmware Version | CPE Software Version | DPU Chipset | DPU Chipset Firmware Version | DPU Software Version | G.9701 Profile |
| --- | --- | --- | --- | --- | --- | --- | --- | --- | --- | --- | --- | --- | --- | --- |
| 5916 | ADTRAN | 516G | ARRIS | FST1305 | TP-337 Issue 1 | Details | 99 | Broadcom BCM63138 | A2pvfbH043j.d26r | 4.1.6.05L | Sckipio SCK3001 | 1.5.110 | DSR5.3.1 (dpu5xxgdsr531.07.000.004) | 106a |
| 5957 | Calix | E5-16F | ARRIS | FST1203 | TP-337 Issue 1 | Details | 103 | Sckipio 1001 | 2.5.113 | 2.5.113 | Sckipio SCK3001 | 1.5.112 | MB-AXOS-2.3 2017.08.15 18:30:14 | 106a |
| 6090 | ADTRAN | 508G | ARRIS | FST1305 | TP-337 Issue 1 | Details | 108 | Broadcom BCM63138 | A2pvfbH043j.d26r | 4.1.6.05L | Broadcom BCM65244 | 12.00.18 | dpu5xxgdsr531.07.000.016 | 106a |
| 6179 | Calix | E5-16F | Calix | 844F | TP-337 Issue 1 | Details | 111 | Sckipio 1001 | 2.5.113 | 2.3.0.450 | Sckipio SCK3001 | 1.5.112 | MB-AXOS-2.3 2017.08.15 18:30:14 | 106a |
| Similarity (6179) | Calix | E3-16F | Calix | 844F | TP-337 Issue 1 | Details | 114 | Sckipio 1001 | 2.5.113 | 2.3.0.450 | Sckipio SCK3001 | 1.5.112 | MB-AXOS-2.3 2017.08.15 18:30:14 | 106a |
| 6206 | Nokia | SX-16F | Intel / MaxLinear | EASY550 2000 V2 | TP-337 Issue 1 | Details | 117 | Intel / MaxLinear VRX619 | 12.02.01.01.0.26 | V7.3 (2018.01.24) | Broadcom BCM65246 | BCM 17.1.12.1 VE_12_0_19 | R5.6.01g (L6GPAE56.476) | 106a |
| 5630 | Nokia | SX-16F | ARRIS | FST1203 | TP-337 Issue 1 | Details | 80 | Sckipio 1001 | 2.5.90 | 2.5.90 | Broadcom BCM65246 | BCM 17.1.9.0 VE_12_0_15 | R5.6.01 (L6GPAE56.393) | 106a |
| 5668 | Calix | E5-16F | Calix | 801F | TP-337 Issue 1 | Details | 86 | Sckipio 1001 | 2.5.101 | 2.3.0.170 | Sckipio SCK3001 | 1.5.101 | EXAA-2267-GFast-Product 2017.06.14 14:02:23 | 106a |
| 5770 | Nokia | SX-16F | Calix | 801F | TP-337 Issue 1 | Details | 89 | Sckipio 1001 | 2.5.108 | 2.3.0.220 | Broadcom BCM65246 | BCM 17.1.9.0 VE_12_0_15 | R5.6.01 (L6GPAE56.393) | 106a |
| 5811 | Calix | E5-16F | ARRIS | FST1203 | TP-337 Issue 1 | Details | 92 | Sckipio 1001 | 2.5.110 | 2.5.110 | Sckipio SCK3001 | 1.5.110 | MB-AXOS-2.3 2017.07.24 18:32:21 | 106a |
| 5872 | ADTRAN | 516G | ARRIS | FST1203 | TP-337 Issue 1 | Details | 96 | Sckipio 1001 | 2.5.111 | 2.5.111 | SckipioSCK3001 | 1.5.110 | DSR5.3.1 (dpu5xxgdsr531.07.000.004) | 106a |
| Similarity (5811) | Calix | E3-16F | ARRIS | FST1203 | TP-337 Issue 1 | Details | 101 | Sckipio 1001 | 2.5.110 | 2.5.110 | Sckipio SCK3001 | 1.5.110 | MB-AXOS-2.3 2017.07.24 18:32:21 | 106a |
| 6107 | Nokia | SX-16F | Arcadyan Technology | GRV9517UAC34-A-SA | TP-337 Issue 1 | Details | 106 | Broadcom BCM63138 | A2pvfbH043j1.d26r | v0.04.00.10311-BT | Broadcom BCM65246 | BCM 17.1.12.1 VE_12_0_19 | R5.6.01g (L6GPAE56.476) | 106a |
| 6159 | Nokia | SX-16F | Methode Electronics | Gfast SFP SP7087-TLS | TP-337 Issue 1 | Details | 109 | Sckipio 1001 | 2.5.117 | 2.5.117 | Broadcom BCM65246 | BCM 17.1.12.1 VE_12_0_19 | R5.6.01g (L6GPAE56.476) | 106a |
| Similarity (5957) | Calix | E3-16F | ARRIS | FST1203 | TP-337 Issue 1 | Details | 112 | Sckipio 1001 | 2.5.113 | 2.5.113 | Sckipio SCK3001 | 1.5.112 | MB-AXOS-2.3 2017.08.15 18:30:14 | 106a |
| 6190 | Nokia | SX-16F | Nokia | F-010G-B Gfast CPE | TP-337 Issue 1 | Details | 115 | Broadcom BCM63138 | A2pvfbH043k.d26r | 3FE45875AFHA92 | Broadcom BCM65246 | BCM 18.0.12.4 VE_12_1_15 | R5.7.01 (L6GPAA57.724) | 106a |
| 6322 | ADTRAN | 508G | EXFO | MAX-635G | TP-337 Issue 1 | Details | 118 | Broadcom BCM63138 | A2pvfbH043n.d26u | 3.6 | Broadcom BCM65244 | 12.01.13 | dpu5xxgdsr531.08.000.005 | 106a |
| 5603 | Huawei | MA5811S | Technicolor | TG800vac | TP-337 Issue 1 | Details | 83 | Broadcom BCM63138 | A2pvfbH043i.d26q | 17.2.0132-1509001-20170504134432-1d732abc205e01caf9ec4cbd6c8d5708c32207b2 | Broadcom BCM65246 | v12.01.00 | MA5811V800R017C00, Patch SPC202 | 106a |
| 5723 | Nokia | SX-16F | Nokia | F-010G-B Gfast CPE | TP-337 Issue 1 | Details | 87 | Broadcom BCM63138 | A2pvfbH043j_rc10.d26r | 3FE4587510.6r | Broadcom BCM65246 | BCM 17.1.9.0 VE_12_0_15 | R5.6.01 (L6GPAE56.393) | 106a |
| Similarity (5636) | Calix | E3-16F | ARRIS | FST1203 | TP-337 Issue 1 | Details | 90 | Sckipio 1001 | 2.5.90 | 2.5.90 | Sckipio SCK3001 | 1.5.95 | EXAA-2267-GFast-Product 2017.06.03 18:40:55 | 106a |
| 5818 | Calix | E5-16F | EXFO | MAX-635G | TP-337 Issue 1 | Details | 93 | Broadcom BCM63138 | A2pvfbH043j.d26r | 3.3 | Sckipio SCK3001 | 1.5.110 | MB-AXOS-2.3 2017.07.24 18:32:21 | 106a |
| 5914 | Nokia | SX-16F | ARRIS | FST1305 | TP-337 Issue 1 | Details | 98 | Broadcom BCM63138 | A2pvfbH043j.d26r | 4.1.6.05L | Broadcom BCM65246 | BCM 17.1.9.0 VE_12_0_15 | R5.6.01 (L6GPAE56.393) | 106a |
| Similarity (5818) | Calix | E3-16F | EXFO | MAX-635G | TP-337 Issue 1 | Details | 102 | Broadcom BCM63138 | A2pvfbH043j.d26r | 3.3 | Sckipio SCK3001 | 1.5.110 | MB-AXOS-2.3 2017.07.24 18:32:21 | 106a |
| 6061 | Nokia | SX-16F | Calix | 801F | TP-337 Issue 1 | Details | 107 | Sckipio | 2.5.113 | 2.3.1.100 | Broadcom BCM65246 | BCM 17.1.12.1 VE_12_0_19 | R5.6.01g (L6GPAE56.476) | 106a |
| 6173 | Calix | E5-16F | Arcadyan Technology | GRV9517UAC34-A-SA | TP-337 Issue 1 | Details | 110 | Broadcom BCM63138 | A2pvfbH043j1.d26r | v0.04.00.10311-BT | Sckipio SCK3001 | 1.5.121 | MB-AXOS-2.3 2018.01.17 23:15:56 | 106a |
| Similarity (6173) | Calix | E3-16F | Arcadyan Technology | GRV9517UAC34-A-SA | TP-337 Issue 1 | Details | 113 | Broadcom BCM6138 | A2pvfbH043j1.d26r | v0.04.00.10311-BT | Sckipio SCK3001 | 1.5.121 | MB-AXOS-2.3 2018.01.17 23:15:56 | 106a |
| 6195 | Nokia | SX-16F | ARRIS | FST1305 | TP-337 Issue 1 | Details | 116 | Broadcom BCM63138 | A2pvfbH043j.d26r | 4.1.6.05L | Broadcom BCM65246 | BCM 18.0.12.4 VE_12_1_15 | R5.7.01 (L6GPAA57.724) | 106a |
| 5636 | Calix | E5-16F | ARRIS | FST1203 | TP-337 Issue 1 | Details | 79 | Sckipio 1001 | 2.5.90 | 2.5.90 | Sckipio SCK3001 | 1.5.95 | EXAA-2267-GFast-Product 2017.06.03 18:40:55 | 106a |
| 6326 | ADTRAN | 516G | EXFO | MAX-635G | TP-337 Issue 1 | Details | 119 | Broadcom BCM63138 | A2pvfbH043n.d26u | 3.6 | Sckipio SCK3001 | 1.5.127 | dpu5xxg.00.vk081511 | 106a |
| 5575 | Nokia | SX-16F | Technicolor | TG800vac | TP-337 Issue 1 | Details | 85 | Broadcom BCM63138 | A2pvfbH043i.d26q | 17.2.0132-1509001-20170504134432-1d732abc205e01caf9ec4cbd6c8d5708c32207b2 | Broadcom BCM65246 | BCM 17.1.9.0 VE_12_0_15 | R5.6.01 (L6GPAE56.393) | 106a |
| 5729 | Huawei | MA5811S | Nokia | F-010G-B Gfast CPE | TP-337 Issue 1 | Details | 88 | Broadcom BCM63138 | A2pvfbH043j_rc10.d26r | 3FE4587510.6r | Broadcom BCM65246 | v12.01.00 | MA5811V800R017C00, Patch SPC202 | 106a |
| Similarity (5668) | Calix | E3-16F | Calix | 801F | TP-337 Issue 1 | Details | 91 | Sckipio 1001 | 2.5.101 | 2.3.0.170 | Sckipio SCK3001 | 1.5.101 | EXAA-2267-GFast-Product 2017.06.14 14:02:23 | 106a |
| 5826 | Nokia | SX-16F | EXFO | MAX-635G | TP-337 Issue 1 | Details | 94 | Broadcom BCM63138 | A2pvfbH043j.d26r | 3.3 | Broadcom BCM65246 | BCM 17.1.9.0 VE_12_0_15 | R5.6.01 (L6GPAE56.393) | 106a |
| 6560, 6561 | Nokia | DX-16F | Intel / MaxLinear | EASY550 2000 V2 | TP-337 Issue 2 | Details | 121 | Intel / MaxLinear VRX619 | 12.3.2.1.0.31 | UGW8.1.1 SW V5.3.24 | Broadcom BCM65414 | 12.03.16 | UNH61.760 | 106a, 212a |
| 6577, 6578 | Casa Systems | NDD-4110 | Casa Systems | NDD-0300 | TP-337 Issue 2 | Details | 124 | Intel VRX619 | 12.3.2.1.0.31 | r3.r88298 | Broadcom BCM65400 | 12.03.16 | 4110d_t-88377 | 106a, 212a |
| 6574, 6575 | Nokia | DX-16F | Casa Systems | NDD-0300 | TP-337 Issue 2 | Details | 122 | Intel / MaxLinear VRX619 | 12.3.2.1.0.31 | r3.r88298 | Broadcom BCM65414 | 12.03.16 | UNH61.760 | 106a, 212a |
| 6563, 6566 | ADTRAN | SDX2221-16TP-MELT | Intel / MaxLinear | EASY550 2000 V2 | TP-337 Issue 2 | Details | 123 | Intel / MaxLinear VRX619 | 12.3.2.1.0.31 | UGW8.1.1 SW V5.3.24 | Broadcom BCM65414 | 12.03.16 | sdx22xx-19.1-670 | 106a, 212a |
| 6615, 6616 | Casa Systems | NDD-4110 | Intel / MaxLinear | EASY550 2000 V2 Gfast CPE | TP-337 Issue 2 | Details | 125 | Intel / MaxLinear VRX619 | 12.3.2.1.0.38 | UGW8.1.1 SW V5.3.24 | Broadcom BCM65400 | 12.03.16 | 4110d_t-88377 | 106a, 212a |
| 6625 | Nokia | SX-16F | Technicolor | DGA2231 | TP-337 Issue 1 | Details | 126 | Broadcom BCM63138 | A2pvfbH045m.d27f | 19.2 | BCM65246Broadcom | BCM 17.1.12.1 VE_12_0_19 | R5.6.01g (L6GPAE56.476) | 106a |
| 6666, 6668 | Casa Systems | NDD-4110 | Casa Systems | NDD-0300 | TP-337 Issue 2 | Details | 127 | Intel / MaxLinear VRX619 | 12.3.2.1.0.31 | 1.1.0.2 | Broadcom BCM65400 | 12.03.16 | 4110d_1-2-1-3 | 106a, 212a |
| 6680 | Huawei | MA5811S | Intel / MaxLinear | EASY550 2000 V2 Gfast CPE | TP-337 Issue 1 | Details | 128 | Intel / MaxLinear VRX619 | 12.3.2.1.0.47 | UGW8.1.1 SW V5.3.24 | Broadcom BCM65246 | v12.01.00 | MA5811V800R017C00, Patch SPC202 | 106a |
| 6709, 6710 | Nokia | DX-16F | Broadcom Corporation | BCM963158X Reference Design | TP-337 Issue 2 | Details | 129 | Broadcom BCM63158 | A2pvfbK046j.d27h | 5.02L.07_080619 | Broadcom BCM65414 | 19.0.14.0 (v12.03.16) | UNH61.760 | 106a, 212a |
| 6399 | Nokia | SX-16F | Cisco | C1113-8P | TP-337 Issue 1 | Details | 136 | Broadcom BCM63138 | A2pvfbH043j2.d26u | Cisco IOS XE 16.9.1 | Broadcom BCM65246 | 17.1.12.1 VE_12_0_19 | R5.6.01g (L6GPAE56.476) | 106a |
| 6260 | Nokia | SX-16F | Cisco | C1113-8P | TP-337 Issue 1 | Details | 131 | Broadcom BCM63138 | A2pvfbH043n.d26r | Cisco IOS XE 16.8.1 | Broadcom BCM65246 | 17.1.12.1 VE_12_0_19 | R5.6.01g (L6GPAE56.476) | 106a |
| 6307 | ADTRAN | 508G | Cisco | C1113-8P | TP-337 Issue 1 | Details | 134 | Broadcom BCM63138 | A2pvfbH043j.d26r | Cisco IOS XE 16.8.1 | Broadcom BCM65244 | 12.01.13 | dpu5xxgdsr531.08.000.005 | 106a |
| 6275 | Nokia | SX-16F | Cisco | C1113-8P | TP-337 Issue 1 | Details | 132 | Broadcom BCM63138 | A2pvfbH043j.d26r | Cisco IOS XE 16.8.1 | Broadcom BCM65246 | 17.1.12.1 VE_12_0_19 | R5.6.01g (L6GPAE56.476) | 106a |
| 6308 | Nokia | SX-16F | Cisco | C1113-8P | TP-337 Issue 1 | Details | 135 | Broadcom BCM63138 | A2pvfbH043j.d26r | Cisco IOS XE 16.8.1 | Broadcom BCM65246 | 18.0.12.4 VE_12_1_15 | R5.7.01 (L6GPAA57.724) | 106a |
| 6277 | Calix | E5-16F | Cisco | C1113-8P | TP-337 Issue 1 | Details | 133 | Broadcom BCM63138 | A2pvfbH043j.d26r | Cisco IOS XE 16.8.1 | 1.5.112 | Sckipio 3001 | MB-AXOS-2.3 2017.08.15 18:30:14 | 106a |
| 6750, 6752 | Nokia | Lightspan SX-8F | Intel / MaxLinear | EASY550 2000 V2 Gfast CPE | TP-337 Issue 2 | Details | 137 | Intel / MaxLinear VRX619 | 12.3.2.1.0.47 | UGW8.1.1 SW V5.3.24 | Broadcom BCM65400 | 12.4.104 | 9A.06 | 106a, 212a |
| 6841, 6842 | Nokia | Lightspan SX-8F | Intel / MaxLinear | EASY550 2000 V2 Gfast CPE | TP-337 Issue 2 | Details | 139 | Intel / MaxLinear VRX619 | 12.3.2.1.0.57 | built_8.1.1_20181025T193033_compiled_1026_08 (API 5.3.24) | Broadcom BCM65400 | 12.04.08 | 19B.09MP1.0 | 106a, 212a |
| 6759, 6764 | Nokia | Lightspan SX-8F | Casa Systems | NDD-0300 | TP-337 Issue 2 | Details | 138 | Intel / MaxLinear VRX619 | 12.3.2.1.0.31 | 1.1.0.2 | Broadcom BCM65400 | 12.4.104 | 19A.06 | 106a, 212a |
| 6843, 6844 | Nokia | Lightspan SX-8F | Broadcom Corporation | BCM963158X Reference Design | TP-337 Issue 2 | Details | 140 | Broadcom BCM63158 | A2pvfbK046l_rc13.d27i_rc | 5.02L.07_082619 | Broadcom BCM65400 | 12.04.08 | 19B.09MP1.0 | 106a, 212a |
| 6848, 6849 | Nokia | Lightspan SX-8F | Casa Systems | NDD-0300 | TP-337 Issue 2 | Details | 141 | Intel / MaxLinear VRX619 | 12.3.2.1.0.51 | 1.1.1.1 | Broadcom BCM65400 | 12.04.08 | 19B.09MP1.0 | 106a, 212a |
| 6859 | Nokia | Lightspan SX-8F | Nokia | F-010G-B | TP-337 Issue 2 | Details | 142 | Broadcom BCM63138 | A2pvfbH045p.d27i | 3FE45875BGCB22 | Broadcom BCM65400 | 12.04.08 | 19B.09MP1.0 | 106a |
| 6861 | Nokia | Lightspan SX-8F | Arris | FST1305 | TP-337 Issue 2 | Details | 143 | Broadcom BCM63138 | A2pvfbH043j.d26r | 4.1.6.05L | Broadcom BCM65400 | 12.04.08 | 19B.09MP1.0 | 106a |
| 6894 | Nokia | Lightspan SX-8F | Technicolor | DGA2231 | TP-337 Issue 2 | Details | 144 | Broadcom BCM63138 | A2pvfbH045o.d27f | 19.3 | Broadcom BCM65400 | 12.04.08 | 19B.09MP1.0 | 106a |
| 6942, 6948 | Nokia | Lightspan SX-8F | Broadcom Corporation | BCM963158X Reference Design | TP-337 Issue 2 | Details | 145 | Broadcom BCM63158 | A2pvfbK046l_rc13.d27i_rc1 | 5.02L.07_082619 | Broadcom BCM65400 | 12.4.13 | 19B.12MP0.1 | 106a, 212a |
| 6950, 6951 | Nokia | Lightspan SX-8F | Intel / MaxLinear | EASY550 2000 V2 Gfast CPE | TP-337 Issue 2 | Details | 146 | Intel / MaxLinear VRX619 | 12.5.0.1.0.19 | UGW8.1.1 SW V5.3.24 | Broadcom BCM65400 | 12.4.13 | 19B.12MP0.1 | 106a, 212a |
| 6956, 6963 | Nokia | Lightspan SX-8F | Casa Systems | NDD-0300 | TP-337 Issue 2 | Details | 147 | Intel / MaxLinear VRX619 | 12.3.2.1.0.51 | 1.1.1.1 | Broadcom BCM65400 | 12.4.13 | 19B.12MP0.1 | 106a, 212a |
| 7055, 7056 | Nokia | Lightspan SX-8F | Broadcom Corporation | BCM963158X Reference Design | TP-337 Issue 2 | Details | 148 | Broadcom BCM63158 | A2pvfbK046p.d27j | 5.02L.07_082619 | Broadcom BCM65400 | 19.0.33.1 VE_12_4_18 | 20A.03 | 106a, 212a |
| 6982, 6989 | Nokia | Lightspan SX-8F | Intel / MaxLinear | EASY550 2000 V2 Gfast CPE | TP-337 Issue 2 | Details | 149 | Intel / MaxLinear VRX619 | 12.5.0.1.0.24 | UGW8.1.1 SW V5.3.24 | Broadcom BCM65400 | 19.0.33.1 VE_12_4_18 | 20A.03 | 106a, 212a |
| 7080, 7081 | Nokia | Lightspan SX-8F | Casa Systems | NDD-0300 | TP-337 Issue 2 | Details | 151 | Intel / MaxLinear VRX619 | 12.3.2.1.0.51 | 1.1.1.1 | Broadcom BCM65400 | 19.0.33.1 VE_12_4_18 | 20A.03 | 106a, 212a |
| 7072 | Huawei | MA5811S | Technicolor | DGA2231 | TP-337 Issue 1 | Details | 150 | Broadcom BCM63138 | A2pvfbH045r.d27j | 19.4.0227-1640000-20200308021152 | Broadcom BCM65246 | 12.1.0 | Version: MA5811V800R017C00 Patch: SPC202 | 106a |
| 7092 | Nokia | Lightspan SX-8F | Nokia | F-010G-B | TP-337 Issue 2 | Details | 153 | Broadcom BCM63138 | A2pvfbH045p.d27i | 3FE45875BGCB22 | Broadcom BCM65400 | 19.0.33.1 VE_12_4_18 | 20A.03 | 106a |
| 7097 | Nokia | Lightspan SX-8F | Technicolor | DGA2231 | TP-337 Issue 2 | Details | 154 | Broadcom BCM63138 | A2pvfbH045r.d27j | 19.4.0227-1640000-20200308021152 | Broadcom BCM65400 | 19.0.33.1 VE_12_4_18 | 20A.03 | 106a |
| 7145 | Nokia | Lightspan SX-8F | Cisco | C1113-8P | TP-337 Issue 2 | Details | 155 | Broadcom BCM63138 | A2pvfbH043n.d26u | Cisco IOS XE 16.9.1 | Broadcom BCM65400 | 19.0.33.1 VE_12_4_18 | 20A.03 | 106a |
| 7163 | Nokia | Lightspan SX-8F | Arris | FST1305 | TP-337 Issue 2 | Details | 156 | Broadcom BCM63138 | A2pvfbH043j.d26r | 4.1.6.05L | Broadcom BCM65400 | 19.0.33.1 VE_12_4_18 | 20A.03 | 106a |
| 7413, 7414 | ADTRAN | SDX2221-16TP-MELT | AVM GmbH | FRITZ!Box 7583 | TP-337 Issue 2 | Details | 157 | MaxLinear VRX619 | 1.196.6.8 | 07.24-84059M-LabTEST | Broadcom BCM65414 | 12.03.16 | sdx22xx-19.3 | 106a, 212a |
| 7461, 7462 | Nokia | Lightspan SX-16F | Nokia | F-010G-F | TP-337 Issue 2 | Details | 158 | Broadcom BCM63152 | A2pvfbK046t.d27k | 3FE49246AAAB12 | Broadcom BCM65400 | 13.0.13 | 20.9.1 | 106a, 212a |
| Similarity (7461, 7462) | Nokia | Lightspan SX-8F | Nokia | F-010G-F | TP-337 Issue 2 | Details | 159 | Broadcom BCM63152 | A2pvfbK046t.d27k | 3FE49246AAAB12 | Broadcom BCM65400 | 13.0.13 | 20.9.1 | 106a, 212a |
| Similarity (7413, 7414) | ADTRAN | SDX2221-16TP-MELT | AVM GmbH | FRITZ!box 7583 | TP-337 Issue 2 | Details | 160 | MaxLinear VRX619 | 1.196.6.8 | 07.24-84709-LabBETA | Broadcom BCM65414 | 12.03.16 | sdx22xx-19.3 | 106a, 212a |
| 7501, 7503 | Nokia | Lightspan SX-16F | Broadcom Corporation | BCM963158X Reference Design | TP-337 Issue 2 | Details | 161 | Broadcom BCM63158 | A2pvfbK047c1.d27l1_rc0 | 5.04L.02test6 | Broadcom BCM65400 | 20.1.3.0 VE_13_0_13 | 20.9.1 | 106a, 212a |
| Similarity (7501, 7503) | Nokia | Lightspan SX-8F | Broadcom Corporation | BCM963158X Reference Design | TP-337 Issue 2 | Details | 162 | Broadcom BCM63158 | A2pvfbK047c1.d27l1_rc0 | 5.04L.02test6 | Broadcom BCM65400 | 20.1.3.0 VE_13_0_13 | 20.9.1 | 106a, 212a |
| Similarity (7544, 7546) | Nokia | Lightspan SX-8F | Nokia | F-010G-F | TP-337 Issue 2 | Details | 164 | Broadcom BCM63152 | A2pvfbK046t.d27k | 3FE49246AAAB12 | Broadcom BCM65400 | 20.1.3.0 VE_13_0_13 | 20.9.2 | 106a, 212a |
| 7544, 7546 | Nokia | Lightspan SX-16F | Nokia | F-010G-F | TP-337 Issue 2 | Details | 163 | Broadcom BCM63152 | A2pvfbK046t.d27k | 3FE49246AAAB12 | Broadcom BCM65400 | 20.1.3.0 VE_13_0_13 | 20.9.2 | 106a, 212a |
| 7576, 7679 | Nokia | Lightspan SX-16F | Nokia | F-010G-F | TP-337 Issue 3 | Details | 165 | Broadcom BCM63152 | A2pvfbK046t.d27k | 3FE49246AAAB12 | Broadcom BCM65400 | 20.1.3.0 VE_13_0_13 | 20.9.2 | 106a, 212a |
| Similarity (7576, 7579) | Nokia | Lightspan SX-8F | Nokia | F-010G-F | TP-337 Issue 3 | Details | 166 | Broadcom BCM63152 | A2pvfbK046t.d27k | 3FE49246AAAB12 | Broadcom BCM65400 | 20.1.3.0 VE_13_0_13 | 20.9.2 | 106a, 212a |
| 7631, 7633 | Nokia | Lightspan SX-16F | Nokia | F-010G-F | TP-337 Issue 3 | Details | 167 | Broadcom BCM63152 | A2pvfbK046t.d27k | 3FE49246AAAB12 | Broadcom BCM65400 | 20.2.2.6 VE_13_2_0 | 20.9.2 MP 0.1 | 106a, 212a |
| Similarity (7631, 7633) | Nokia | Lightspan SX-8F | Nokia | F-010G-F | TP-337 Issue 3 | Details | 168 | Broadcom BCM63152 | A2pvfbK046t.d27k | 3FE49246AAAB12 | Broadcom BCM65400 | 20.2.2.6 VE_13_2_0 | 20.9.2 MP 0.1 | 106a, 212a |
| 7650, 7651 | Nokia | Lightspan SX-16F | MaxLinear | EASY550 2000 V2 Gfast CPE | TP-337 Issue 3 | Details | 169 | MaxLinear VRX619 | 12.6.1.1.0.11 | 8.4.2.20, DSL-API 5.7.9 | Broadcom BCM65400 | 20.2.2.6 VE_13_2_0 | 20.9.2 MP 0.1 | 106a, 212a |
| Similarity (7650, 7651) | Nokia | Lightspan SX-8F | MaxLinear | EASY550 2000 V2 Gfast CPE | TP-337 Issue 3 | Details | 170 | MaxLinear VRX619 | 12.6.1.1.0.11 | 8.4.2.20, DSL-API 5.7.9 | Broadcom BCM65400 | 20.2.2.6 VE_13_2_0 | 20.9.2 MP 0.1 | 106a, 212a |
| 7697, 7698 | Nokia | Lightspan SX-16F | AVM GmbH | FRITZ!Box 7583 | TP-337 Issue 3 | Details | 171 | MaxLinear VRX619 | 1.196.6.34 | 07.24-87582M TEST | Broadcom BCM65400 | 20.2.2.6 VE_13_2_0 | 20.9.2 MP 0.1 | 106a, 212a |
| Similarity (7697, 7698) | Nokia | Lightspan SX-16F | AVM GmbH | FRITZ!Box 7583 | TP-337 Issue 3 | Details | 172 | MaxLinear VRX619 | 1.196.6.34 | 07.24-89416-LabBeta | Broadcom BCM65400 | 20.2.2.6 VE_13_2_0 | 20.9.2 MP 0.1 | 106a, 212a |
| 8003, 8009 | Nokia | Lightspan SX-16F | MaxLinear | EASY550 2000 V2 Gfast CPE | TP-337 Issue 3 | Details | 173 | MaxLinear VRX619 | 12.7.0.1.0.27 | UGW 8.4.2.20 | Broadcom BCM65400 | 13.02.03 | 21.6 MP 0.2 | 106a, 212a |
| Similarity (8003, 8009) | Nokia | Lightspan SX-8F | MaxLinear | EASY550 2000 V2 Gfast CPE | TP-337 Issue 3 | Details | 174 | MaxLinear VRX619 | 12.7.0.1.0.27 | UGW 8.4.2.20 | Broadcom BCM65400 | 13.02.03 | 21.6 MP 0.2 | 106a, 212a |